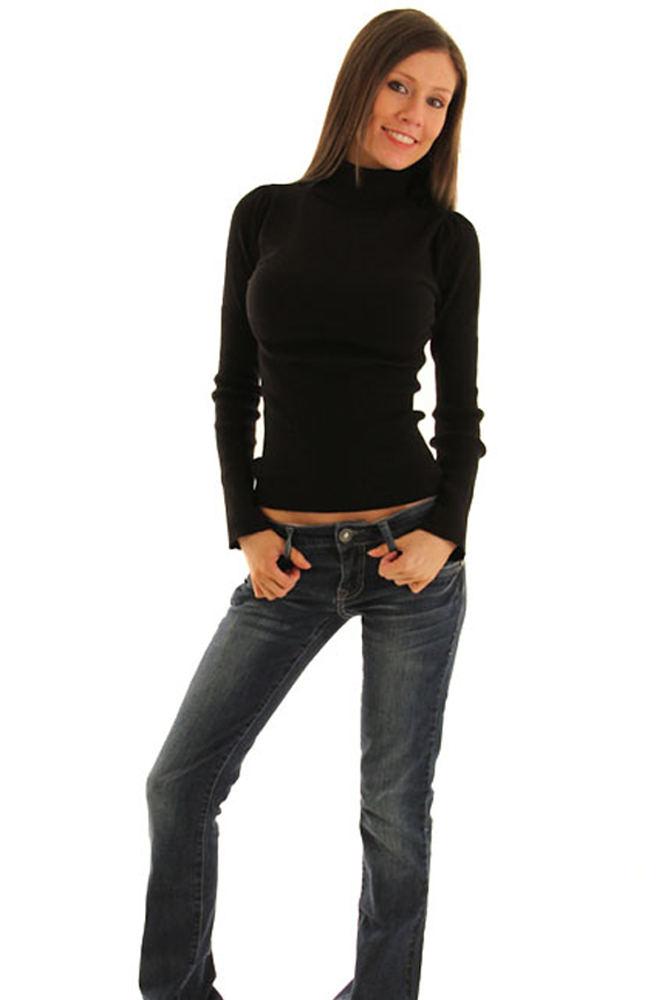 A nice fact: Dark colored clothing pieces such as black absorbed heat. Therefore a dark colored sweater is a nice option for the cold season. Sweaters are definitely must-haves for the season of fall and winter. It's safe to go for the most basic sweater pieces; it will provide the warmth and comfort it is made for while keeping you look fashionable at the same time. Just because some clothing pieces are basic, it does not mean that it will make one look boring. Basic pieces are actually timeless pieces. Each basic piece is wearable whenever, wherever. Some pieces have its time in the limelight then leave the spotlight for quite sometime, but it eventually makes a comeback. But for basic pieces, it is always fashionable and trendy. It is a great investment as it will never go out of style for years. Even if you decide to buy an expensive basic piece to get the optimum quality, it will be still worth it. However, it's never wrong to consider buying affordable basic pieces with a satisfying quality.
Since sweaters are basic must-haves for the cold season, consider ah black sweater. For those who wish to be out of the ordinary, then opting for a turtleneck sweater is a great choice. What's nice about a basic turtleneck sweater is that it can be worn in a number of different ways. Of course this is also true even for any basic piece. A black cotton turtleneck sweater such as this from DHstyles is indeed trendy and timeless. A black turtleneck sweater can be worn different ways, giving varying looks. For instance, it can be worn casually like how Olivia Palermo chose to wear her black turtleneck sweater. It's great to pair with pants or leggings to go for a casual look while protecting your legs as well from the cold weather. Grab a black cotton turtleneck sweater for a casual stroll in the park walking the dogs like how Olivia does.
On the other hand, a basic piece can not only be worn for a casual look but a sophisticated look can also be attained. One can also wear a black cotton turtleneck sweater in a sophisticated way. Take a look at how the supermodel Miranda Kerr wore her black turtleneck sweater under a black trench coat and paired with a leather-like pants. An all black ensemble made it totally sophisticated, together with the pairing of other sophisticated pieces. Miranda looks chic and elegant in this outfit. You too can get the same look. You can choose to pair it with other colors too and it wont matter because black is a neutral color that fits any color. Have fun and wear colors that you really like.
The versatility of black cotton turtleneck sweater was further proven by Hillary Duff. It can be worn by women of different body type, even great for pregnant women. The color black is very slimming and complimenting. For pregnant women who gained weight and a bit conscious about it, a black turtleneck sweater is a great option this fall. A black turtleneck sweater made from whatever material from cotton to cashmere, is still a great basic option for fall and winter wear. One would not need to worry about the style of a turtleneck sweater can provide. The comfort and warmth is can give is the thing to consider.
Get your own basic black cotton turtleneck sweater at an amazing deal from DHstyles.