During summer time, it is such an amazing feeling to dress up with all the stylish summer outfits available. Everybody seems to be looking forward to dressing up in bright summer colors or summer-inspired prints like florals. For some, it may also be the opportunity to wear maxi dresses. But I say, maxi dresses are not exclusive to the summer season. You might be surprised at how versatile maxi dresses can be.
Maxi dresses are long dresses that fall to your ankles. There are also shorter versions like the midi maxi dresses which only fall below between your ankles and knees. Maxi dresses are usually made of comfy and flowy fabrics making it so lovable to wear. The style itself speaks comfort. Maxi dresses also come in a wide variety of design; it can be a tube maxi dress, a halter maxi dress, a sleeved or sleeveless maxi dress and so much more. Print and color options are totally limitless; aside from the plain ones, there are huge selections for prints like flower prints, stripes, and Aztec, to plain colored or color blocking maxi dresses. There will always be that maxi dress to match your mood and personality.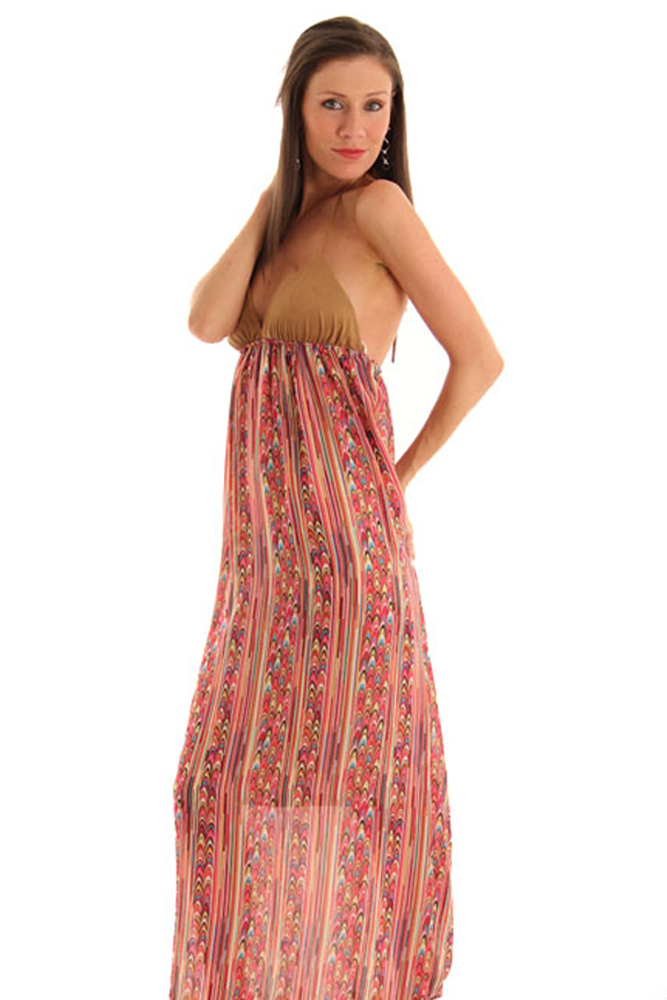 Indeed we are used to the connotation that maxi dresses are summer dresses. No doubt maxi dresses are perfect for the summer season. Because of the comfort it gives, it is the perfect dress for the hot summer days. The design is absolutely fabulous plus we can say that the length can five us protection from the harmful summer heat too. However, you have to break away from the thought that maxi dresses are exclusive for the summer season. Due to the emergence of new variations and styles, maxi dresses are not suited not just for summer and day wear but also for night outfit to any occasions. Think of it like wearing a gown for the night but not as formal as a gown can be. You can wear a maxi dress for a semi formal occasion without being too overdressed. In order to wear it for a night event, all you have to do is pick the right print, style and color that will suit the event you are about to go to. Also, forget the idea of wearing maxi dresses only for the summer season. Bear in mind that you can wear it during any season. You can also be comfortable and fashionable in a maxi dress during the season like fall. You can do some layering just like how these celebs did it, for that perfect look in fall.
Nothing should ever limit you from looking fabulous and stylish. Not your body frame, not your complexion, not even the weather nor the season. It takes courage to look fabulous and of course knowledge with the latest fashion trends and the basics of mix and matching is essential to looking fabulous. Know the versatile pieces well like the maxi dresses to take advantage of this style. Start experimenting and see how you would feel and look in wearing a maxi dress out and about. Visit DHstyles for a great selection of trendy maxi dresses.
Maxi Dresses